Oikos is a beautiful small village of the Nicosia District which is built in the valley of Marathassa, on an altitude of 650 metres.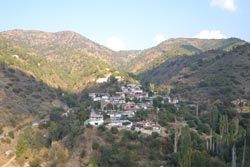 While strolling along Oikos, one gets to meet streams flowing from the mountain slopes, the old Primary School, the church of Agios Nicolaos, and houses of popular architecture while observing that each house is built on top of the other, this way creating a distinctive housing building pattern. Moreover, Oikos is a village which enjoys a splendid view!   
Now, let's get to know Oikos better through the study of Eirini Charalambous, resident of this beautiful small village…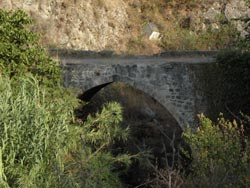 The community is built on a slope east of the valley of River "Setrachos". It belongs to the wider region of the valley of Marathasa and borders with the community of Kalopanayiotis.
Historical Background
The village appears to have been founded during the Turkish occupation and more specifically during the suppression of the uprising of Victoras Zempetos by the Turks in the middle of the 17th century A.D, when the older housings had been destroyed – e.g. Troullinos – and a large number of citizens had been slaughtered. 
Sources:
Giorgos Karouzis, Strolling around Cyprus, Nicosia, City and District, Nicosia 2001
Great Cyprus Encyclopaedia, vol.10, Philokypros Publications, Nicosia 1989, pp.330-331